Bosch Plena Voice Alarm: Keep Your Premises Safe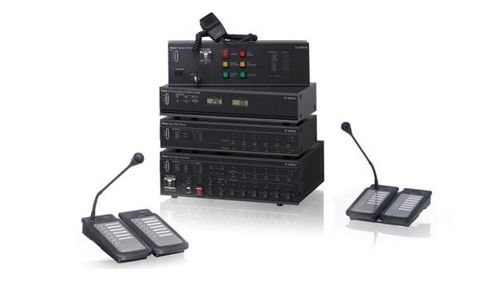 Security consideration plays a vital role in planning any venue today. Ensuring the safety of your customers is always on your mind. Bosch Plena Voice Alarm 3.0 gives you the capability to reach your security goals.
We, The Protechtors, can help. We are a Bosch Certified Partner in Pakistan that can ensure the highest quality installation of Plena Voice Alarm systems. Our certified team of engineers is ready to help you implement this security solution.
Plena Voice Alarm Application and System Design
For small to medium sized applications, Plena Voice Alarm is considered the number one public address and voice alarm solution.  With 8,000 plus installations, Bosch has proved that Plena Voice Alarm is a quality product. It is a great solution for public messaging, emergency evacuation, and background music. The release 3.0 of Plena Voice Alarm has a system design tool that supports the pre-sales process.
Built-in message manager and emergency microphone
Built-in 240-Watt amplifier
Handles up to 6 zones
Routers can extend to 120-zone capacity
Distributable power per zone can be over 1000 Watts per router
8 call stations with 32 call station keypads
Programmable keys with interconnected message routing capability
Ability to add additional amplifiers to create two-channel systems
The system guarantees first-class security certifications for the highest quality of service. Plena Voice Alarm meets the performance requirements of EN 54-16, ISO 7240-16 and EN 60849 certifications.
The Protechtors' Guarantee
The Protechtors is an experienced security and surveillance expert. We have been serving major cities of Pakistan since 2007. Our mission is to provide you with the best technology to protect you. With Bosch PLENA matrix, we believe that we are providing you with a versatile solution for your high-traffic environment. Its energy-efficient capabilities will save you money and last you for a long time. Our certified engineers are ready to discuss your requirements and design a custom solution for you.
The sooner you act, the sooner we can help you improve your sound system operations. Call us at 051-11 11 BOSCH to talk to an expert today.